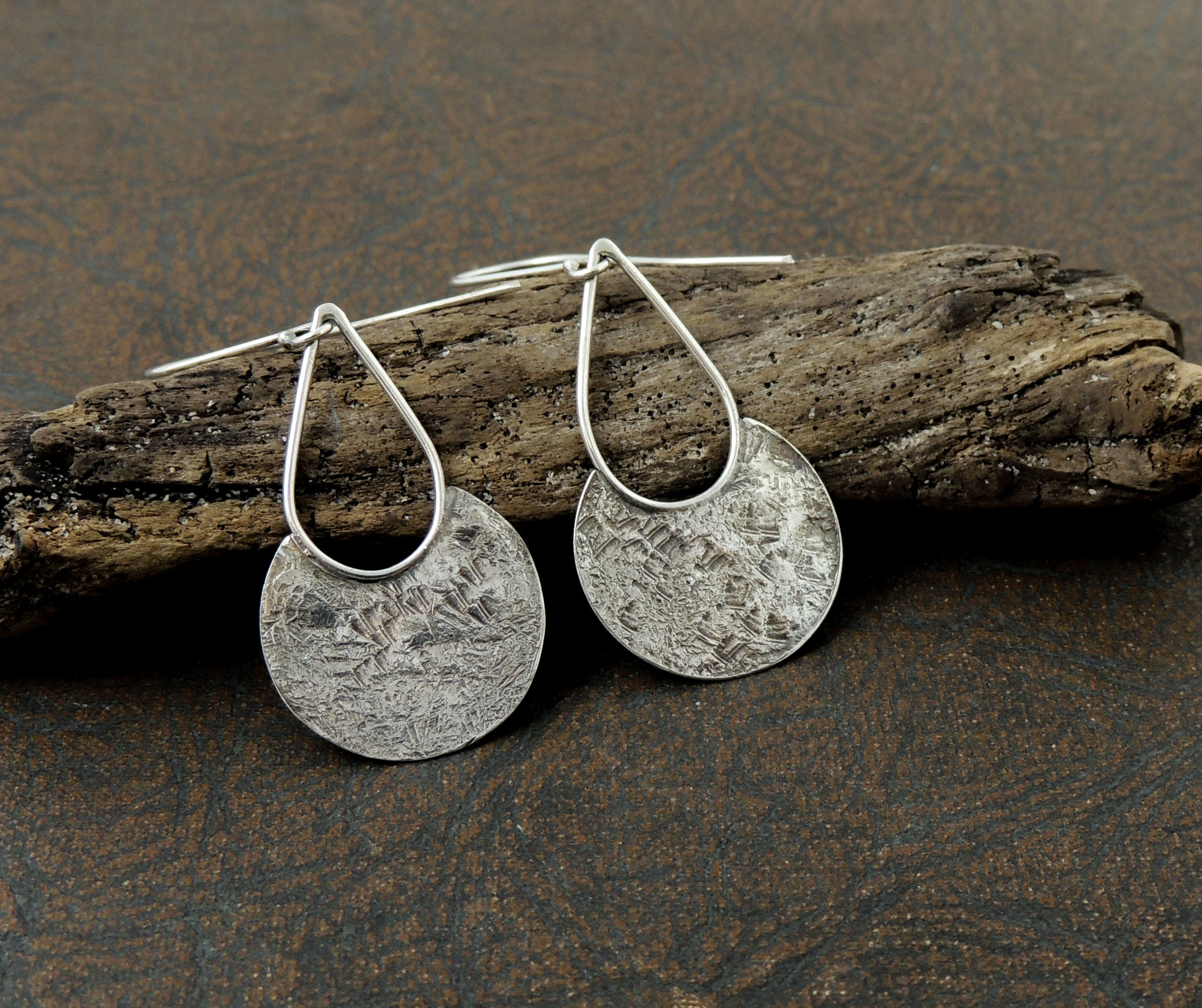 Microstructure- Small
*Made to order- please allow 2 days after order is placed to ship. There will be slight variations in textures as these are handmade.
Measurements:
2" L x 1.5" W

Textured sterling silver.

Heavily oxidized and textured.

Handmade sterling silver earwires.
Inspired by a bird's eye view of topographic landscapes in worlds that exist in the imagination. These pieces are constructed by fusing sterling silver and copper. This technique results in the surface of the sterling silver to buckle, ripple and contract along the surface of the copper creating hills, valleys, waterways and textures that resemble the geography of the earth and distant planets.
sold out