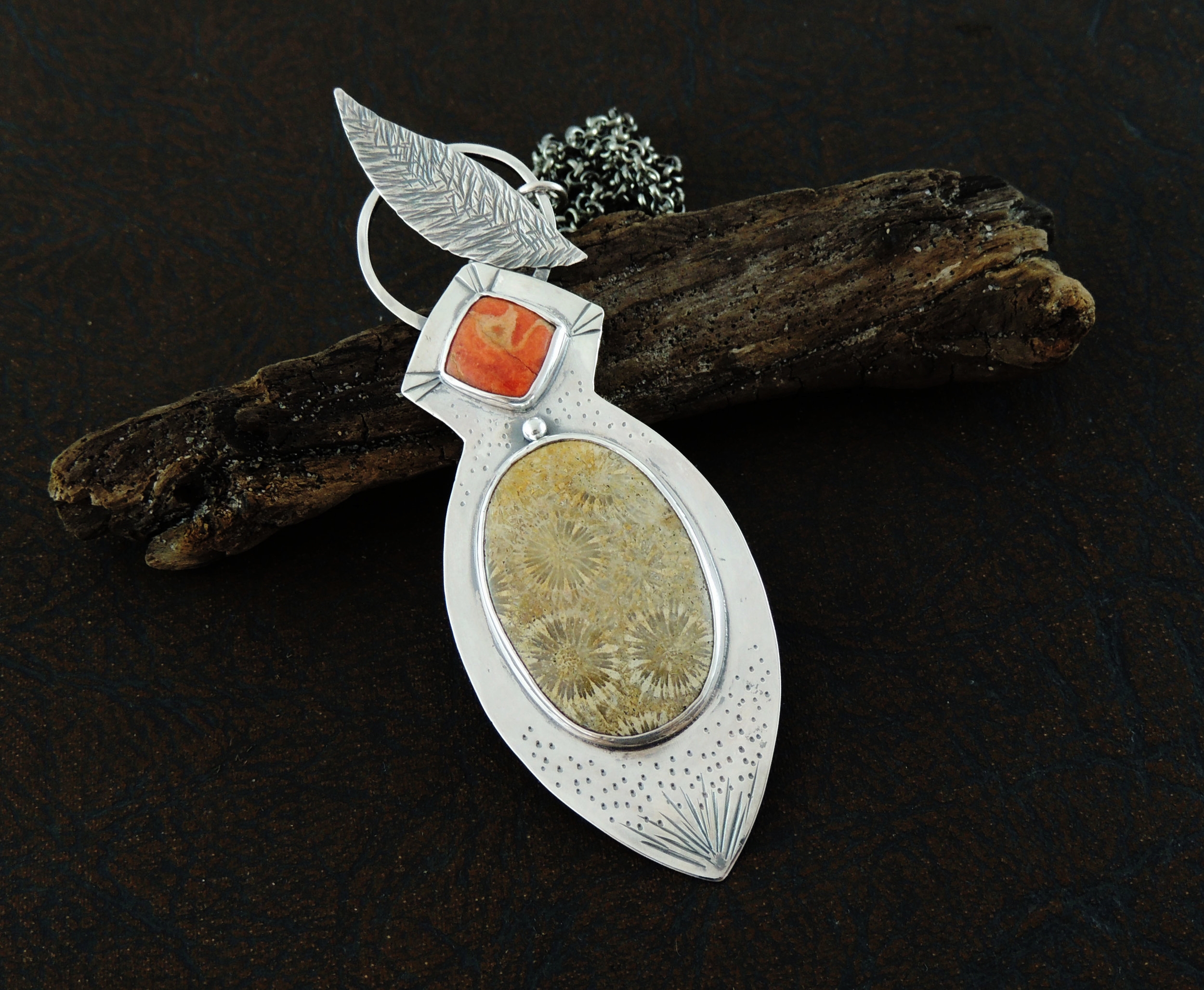 Commond Ground Dove
Measurements:
4" L x 1.50" W
Fossil Coral and Red Coral pendant.
23" rolo chain with handmade feather toggle clasp.
Heavily oxidized to bring out the subtle texture of the metal.
Pierced copper silhouette of a flying Common Ground Dove, with a colorful patina surrounding the dove to represent the burst of energy they exhibit when startled.
Signed and dated on the back ".925".
sold out
This piece is part of a series of pendants representing endangered or threatened birds in the US.
I am starting the series off here in my native Florida, exploring the states extensive and varied bird population and how we interact, alter, and coexist within each other's world.
Conservation status: In recent decades has declined seriously in many areas, especially in the southeast. Reasons are not well understood.
Family: Pigeons and Doves
Habitat: Farms, orchards, wood edges, roadsides. Mostly in semi-open habitats with low brush and grass. In the southeast, found mostly in brushy fields, understory of open pine woods, forest edges. In southwest, occurs in similar habitats including orchards, ranch yards, mesquite thickets along streams. Quiet and unobtrusive, the little Ground-Dove walks on the ground in open bushy places in the southern states. If it is startled, it flies up into the brush with a fluttering rattle, showing a short black tail and a flash of rusty-red in the wings. (information from audubon.org/field-guide/bird/common-ground-dove